The household electrical appliance industry has been turbulent over the past two years, and market competition has surged. Careful analysis has revealed a fundamental shift in this industry: While appliance brands and retailers continue to provide good service to consumers, strong competition has encouraged iterative upgrades of household electrical appliances to keep pace with new technologies. In other words, while the consumer pursuit of a better life hasn't changed, consumer demand has changed by becoming continuous.
Consider kitchens as an example: From food storage to vegetable processing and cooking, to post-cooking cleanup of both tools and the space, kitchens continue to inspire appliances that solve consumer pain points. Refrigerators solve food preservation and storage problems, while kitchen waste processors eliminate disposal and recycling challenges. Dishwashers and sterilization cabinets optimize tableware cleaning while reducing the need for manual labor. Frying machines, ventilating stoves, and steaming ovens provide cooking options that work for various families, and more new products continue to expand the possibilities. Moreover, permanently embedding features into kitchens has created emerging categories, such as kitchen fresh air products, integrated stoves that eliminate oil fumes, and more. Fusing technology into homes has created a broader market for appliances.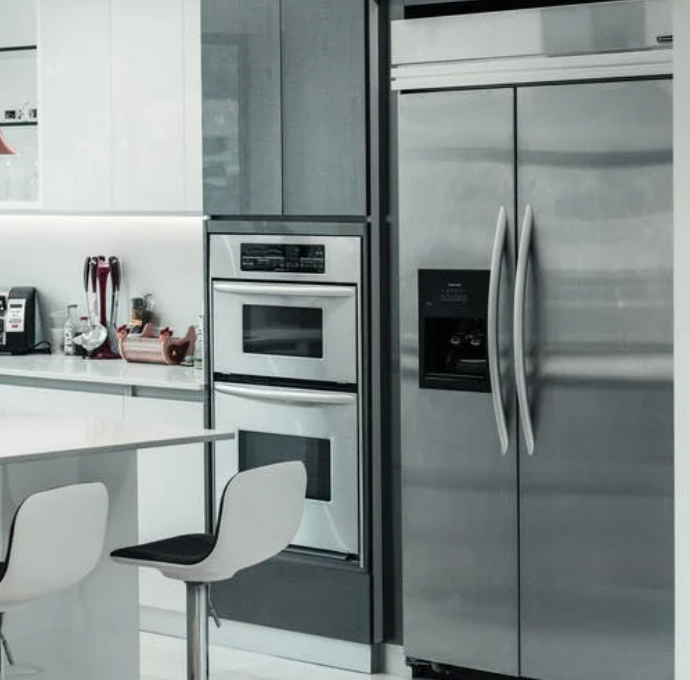 Photo: Refrigerators solve food preservation and storage problems, while kitchen waste processors eliminate disposal and recycling challenges
As living standards continuously improve, demand for improved living environments and standards of comfort continue to increase. Smart home devices have begun to move from customized, high-end alternatives into the lives of ordinary consumers, ranging from complete smart home systems to evolving smart home appliances and smart gateway products. According to IDC's second-quarter 2021 Tracking Report on China's Smart Home Equipment Market, China's smart home equipment market reached around 100 million units in the first half of 2021, a 13.7% year-over-year increase, with an expected year-end total of 230 million units, a year-over-year increase of 14.6%. IDC estimates continued growth at a rate of 21.4% over the next five years, approaching 540 million units in 2025.
With Double 11 in full swing, Suning.com and Ovi Cloud jointly released the 2021 Better Life White Paper, with "Consumption Empowers a Better Life" as the theme. The White Paper provides insights into eight major consumer trends, including quality, health, and eco-consciousness, while summarizing the home appliance market's replacement cycles.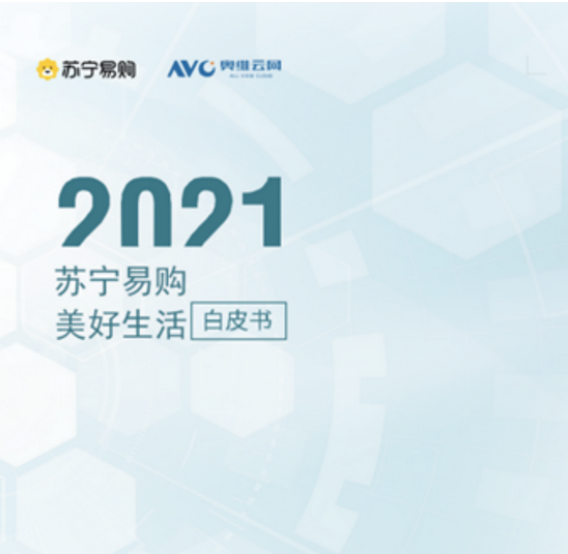 Photo: Suning.com and Ovi Cloud jointly released the 2021 Better Life White Paper
Data shows that during Suning.com's Double 11 pre-sales, high-end home appliance purchases increased by 91%, orders for smart products increased by 79%, and green energy-saving appliance orders increased by 89.7%.
The White Paper notes that home appliances will become the key enablers of better living in the future, and that the Chinese home appliance market is currently shifting from incremental — driven mainly by real estate transfers — to a one that's driven by consumer demands for replacements. Suning.com's Double 11 consumer data reflects a significant trend in replacing old home appliances with new ones. From October 20th to November 1st, the numbers show that replacements of home appliances across all Suning.com' s channels increased by 74% year-over-year, with kitchen and bathroom appliances emerging as the main renewal categories.
New trends are driving new consumption. For this year's Double 11, Suning.com launched the "1+8+10+N" good life matrix, providing a new development direction for the industry. Benefitting from Suning's Better Life Club and Better Life White Paper, the matrix links eight people with 10 major scenes to provide one-stop solutions for all consumers. Today, Suning relies on online platforms and more than 10,000 physical stores to provide numerous shopping opportunities for customers, enabling a greater diversity of choices for consumption and living the good life. 
Driven by industry leaders, the Internet of Everything and a new wave of consumption upgrades are bringing about a new era for home appliances. Backed by Suning's Better Life Club, China's home appliances industry will surely create greater value, satisfying increasing consumer demand for better living with high-quality products and services.