Although COVID-19 disrupted tourism and hurt retail sales, the demand for overseas duty-free goods shopping has shifted to China as tourists have returned.  
According to China Customs statistics, the cross-border e-commerce customs management platform inspected and released 2.45 billion import and export invoices in 2020, a 63.3% year-over-year increase. The total volume of cross-border e-commerce imports and exports was 1.69 trillion yuan (approximately US$261.8 billion), a 31.1% increase. In 2020, China was the world's only major economy to achieve positive global trade growth, enjoying annual total import and export value exceeding 32 trillion yuan (approximately US$4.96 trillion), despite the pandemic and an overall decline in global trading. These factors all contributed to a boom in China's duty free market.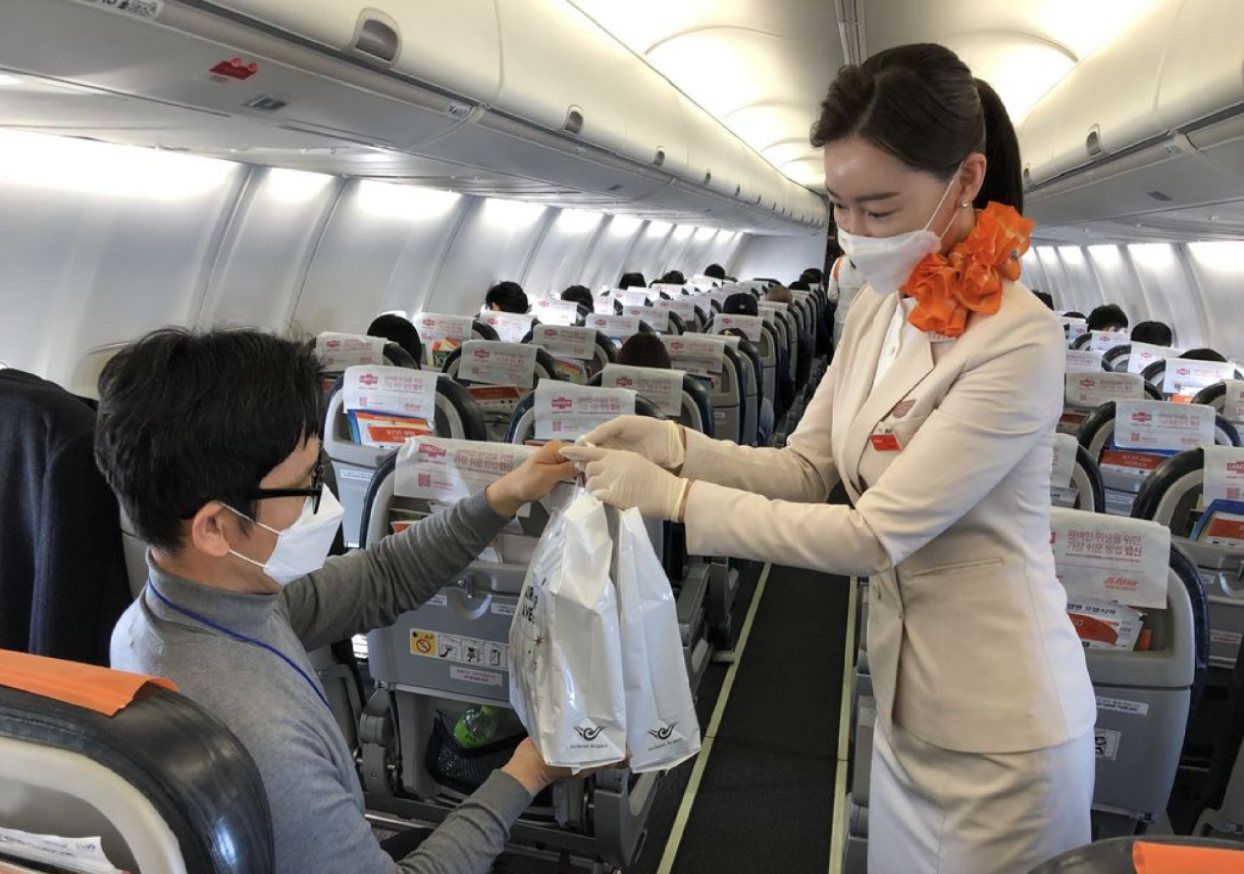 Photo:Tourists buy duty-free goods on the plane(Source:Bloomberg)
Thanks to Hainan's amiable tropical climate, the Hainan Free Trade Port has become an even more popular vacation destination for Chinese travelers than it was in the pre-pandemic period. Additionally, a new Hainan duty-free shopping policy started on July 1, lifting the annual duty-free shopping quota for individuals. Analysts said this made Hainan an even more attractive alternative for shopping duty-free goods amid the travel restrictions, boosting Hainan's duty-free sales.
According to Nikkei Asia, Hainan duty-free sales doubled last year to 27.4 billion yuan (approximately US$4.2 billion). Sales are expected to double again this year, then reach around 300 billion yuan (approximately US$46.4 billion) in 2025.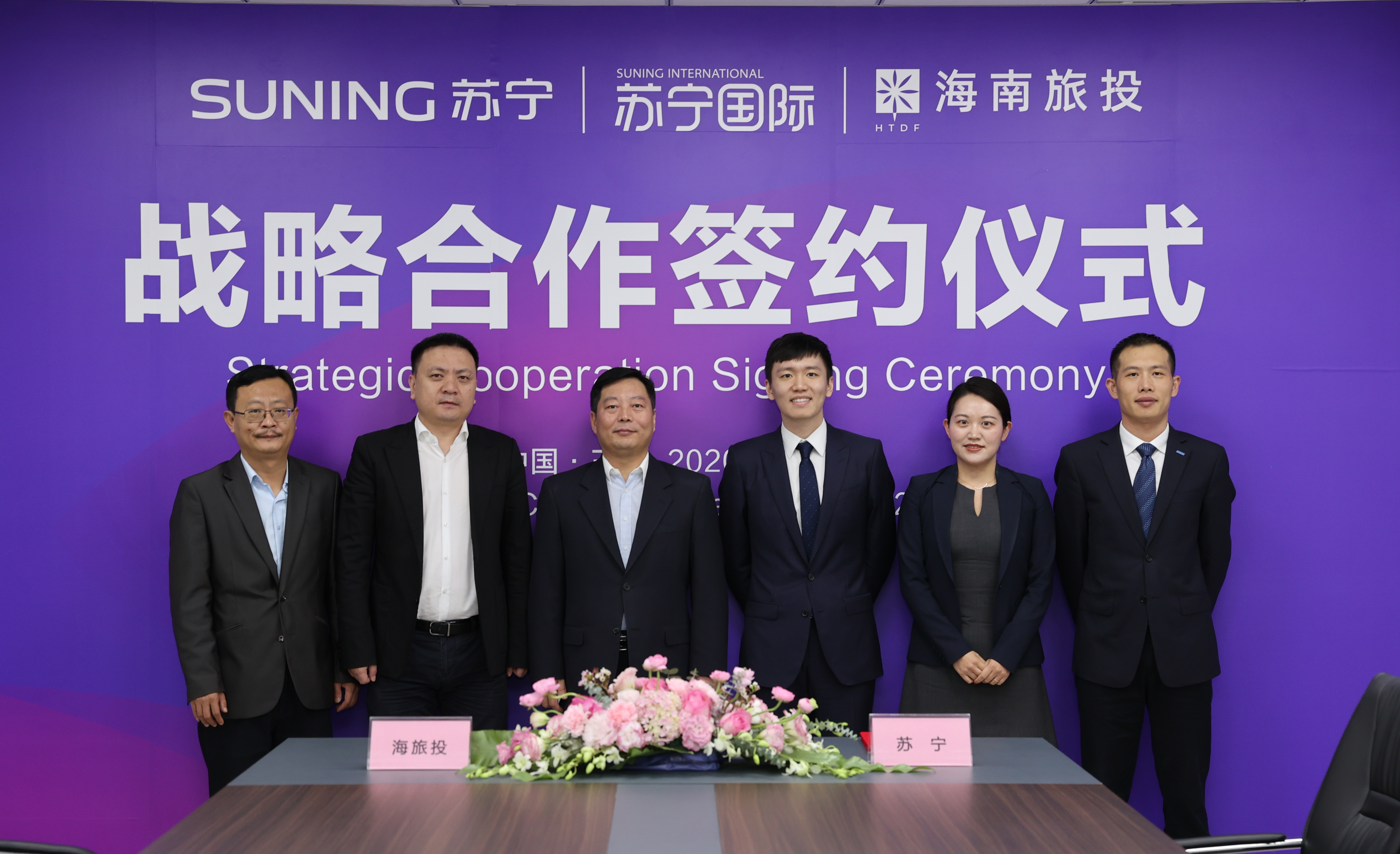 Photo:from left to right, Xian Guojiang, Director of the International Office, Hainan Tourism Investment; Xie Zhiyong, Chairman and General Manager of Hainan Tourism Duty-Free Goods Co; Chen Tiejun, Chairman of Hainan Tourism Investment; Steven Zhang, Vice President of Suning Group; Melody Jia, Strategy Director of Suning International, Suning Group, and Fan Huaiwei, General Manager of Hainan Suning.com
Riding on the Hainan Free Trade Zone's favorable policies and strong growth momentum, Suning Group's international business arm Suning International ("Suning") and Hainan Tourism Investment Development Co. Ltd. signed a strategic partnership agreement in December 2020. Both parties are fully leveraging their respective advantages on multiple levels to enhance the Hainan Free Trade Port, including construction, industrial chain integration, logistics, commercial real estate, tourism, retail, and other areas of cooperation.
The joint agreement between Suning and Hainan Tourism Investment is leveraging Suning's global supply chain advantages. Given Suning's strengths in importing overseas products, the partnership will enable consumers in Hainan and beyond to acquire imported cosmetics, personal care products, designer home furniture, health products, food, and more. Suning International now has nine global regional offices, and has set up a development blueprint covering tax-free trade, cross-border trade, and general trade for both B2B and B2C models. The company continues to build and improve customized service solutions for overseas high-quality brands, and has evolved from a purely domestic focus into a truly global brand service provider.
Suning's network includes a number of high-end brands that excel at experiential rather than solely transactional consumption. In addition to Sup's, Suning International includes luxury hotel Bellagio Shanghai and the globally famous Japanese restaurant KUROGI. These businesses have the potential to bring branding activities, pop-up stores, and new experiences to Hainan in the future.
In addition, Suning Group subsidiary Laox — Japan's largest duty-free store chain — is not only the pioneer of Japan's inbound tourism shopping business, but also an important link for Suning to improve its international supply chain layout. In order to meet Hainan's increasing demand for  duty-free goods, Laox plans to open duty-free stores in Hainan with similar designs to their Japanese counterparts.
Notably, Suning already has over 70 physical stores in Hainan, and plans in the future to build an additional offline entity leveraging its Hainan Tourism Investment agreement.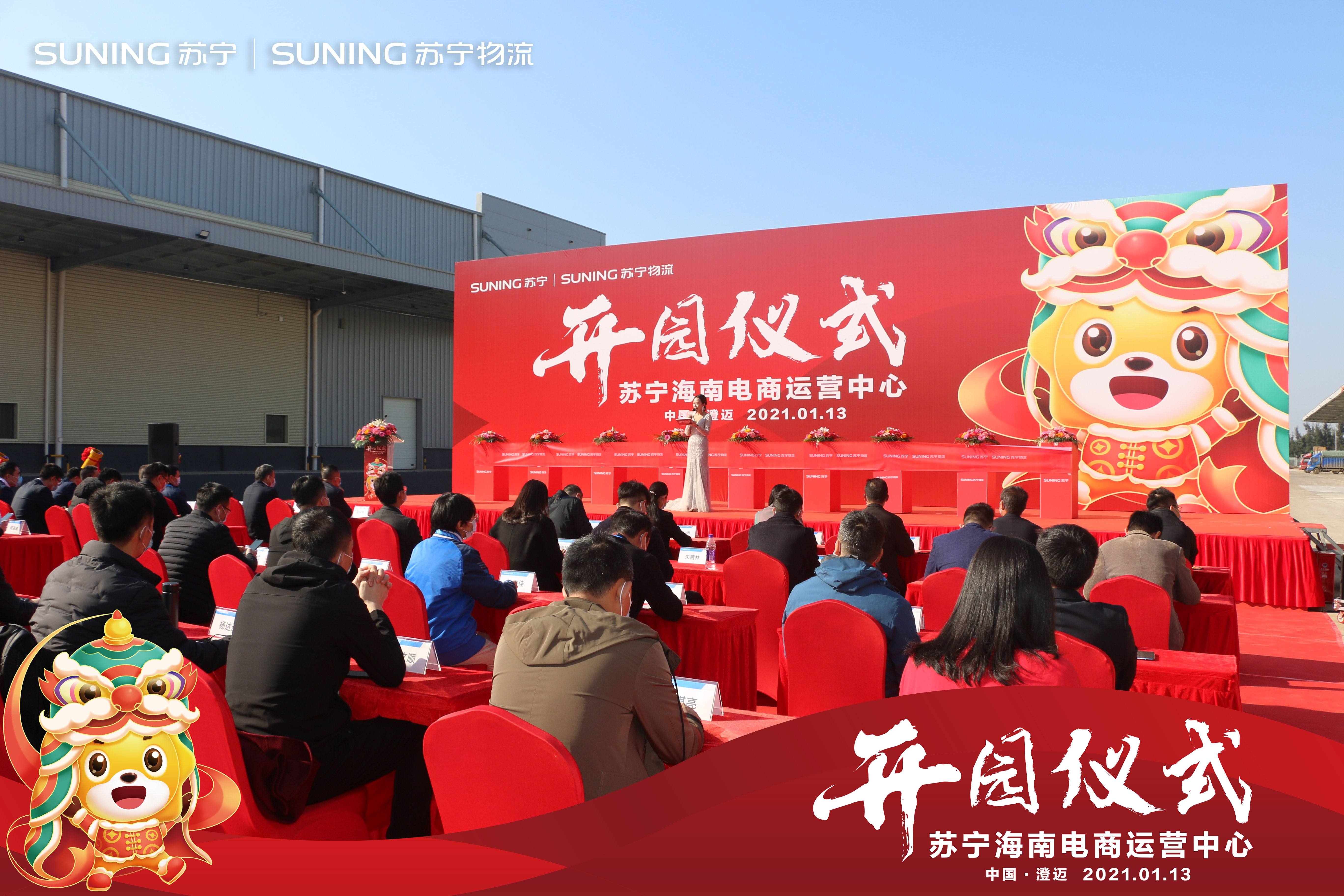 Photo:Opening of Suning Hainan eCommerce Operations Center 
Following the partnership agreement, Suning Group announced the opening of its Hainan eCommerce Operations Center last January. This Center will serve as an integral component of Suning's logistics cloud platform, accelerating Suning's development in a number of business areas including cross-border logistics, aviation logistics, and express deliveries for Hainan Island. 
Fu Yifu, Senior Researcher at the Suning Institute of Finance, says that the tax-free industry is promising thanks to the dual benefits of supportive national policies and increased consumption. By developing offshore and urban duty-free options, growing the number of duty-free shops and types of duty-free products, and relaxing  duty-free shopping limits, we can both relieve pressure on the entire retail industry, and provide specific consumer groups with richer choices for consumption.