Some people believe the internet is devastating the brick-and-mortar retail sector, but this is not accurate: In fact, physical stores are continuing to grow in China, and convenience stores are notably experiencing rapid growth. According to statistics published by theChina Chain Store & Franchise Association in [month and year], convenience stores were China's fastest-growing retail sector in sales revenue for the last three years, enjoying an annual average growth rate of around 20%. Similarly, the number of new stores has expanded at an annual average rate of nearly 10%.
The "click-and-mortar" era is creating both challenges and opportunities for businesses, propelling enterprises to innovate beyond brick-and-mortar traditions, especially in the convenience store sector. In China, small neighborhood convenience stores (known locally as xiao dian) are consequently growing in presence and importance.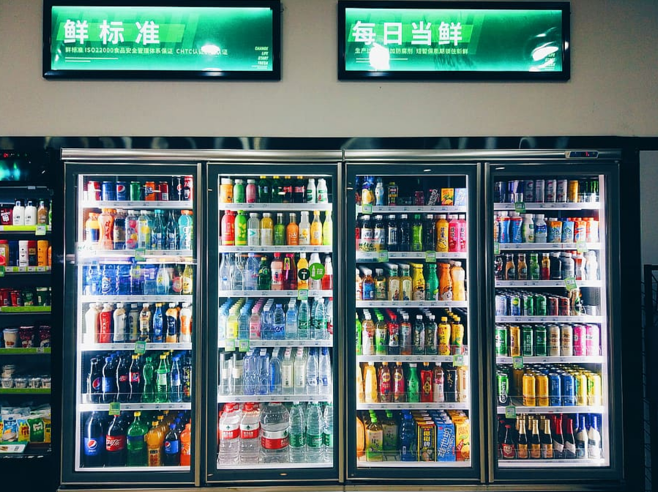 (Photo: typical small neighborhood convenience stores in China)
According to statistics from Alibaba Retail and AVC released in 2021, there are approximately 6.3 million small convenience stores in China's brick and mortar retail sector, over 75% of which are in small and mid-sized cities, towns, and villages. These stores now contribute 40% of the sales to China's popular consumer goods industry.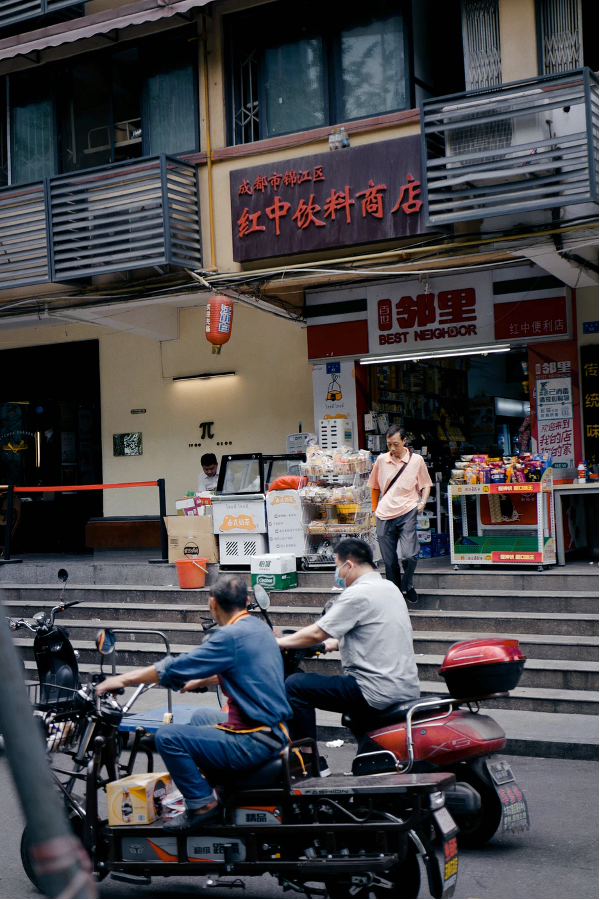 (Photo: A small convenience store in China)
Market analysts have identified four key categories of players in China's convenience store market. The first are convenience stores opened by foreign brands or investors, including, 7-Eleven, Lawson, and Family Mart. Second are stores established by local investors, or domestically grown brands, such as Meiyijia, C-store, and Quik. Third are convenience stores that were initially part of  gas stations and have gradually become more prominent in recent years, including Easy Joy and uSmile.
The fourth are new convenience stores born in the click-and-mortar era with resources from their owners, which are typically leading omnichannel players in the retail industry. These stores leverage their owners' e-commerce capabilities and traffic, as well as supply chains, delivery capabilities, and other advantages. Suning Xiao Dian is a prime example, benefitting from Suning's 30-plus years of market know-how and resources.
Suning Xiao Dian is positioned as a one-stop service platform for local living, providing the community with conveniences ranging from postal and food market services to express delivery, home appliance cleaning and maintenance, housing and rent support, and other crucial local services.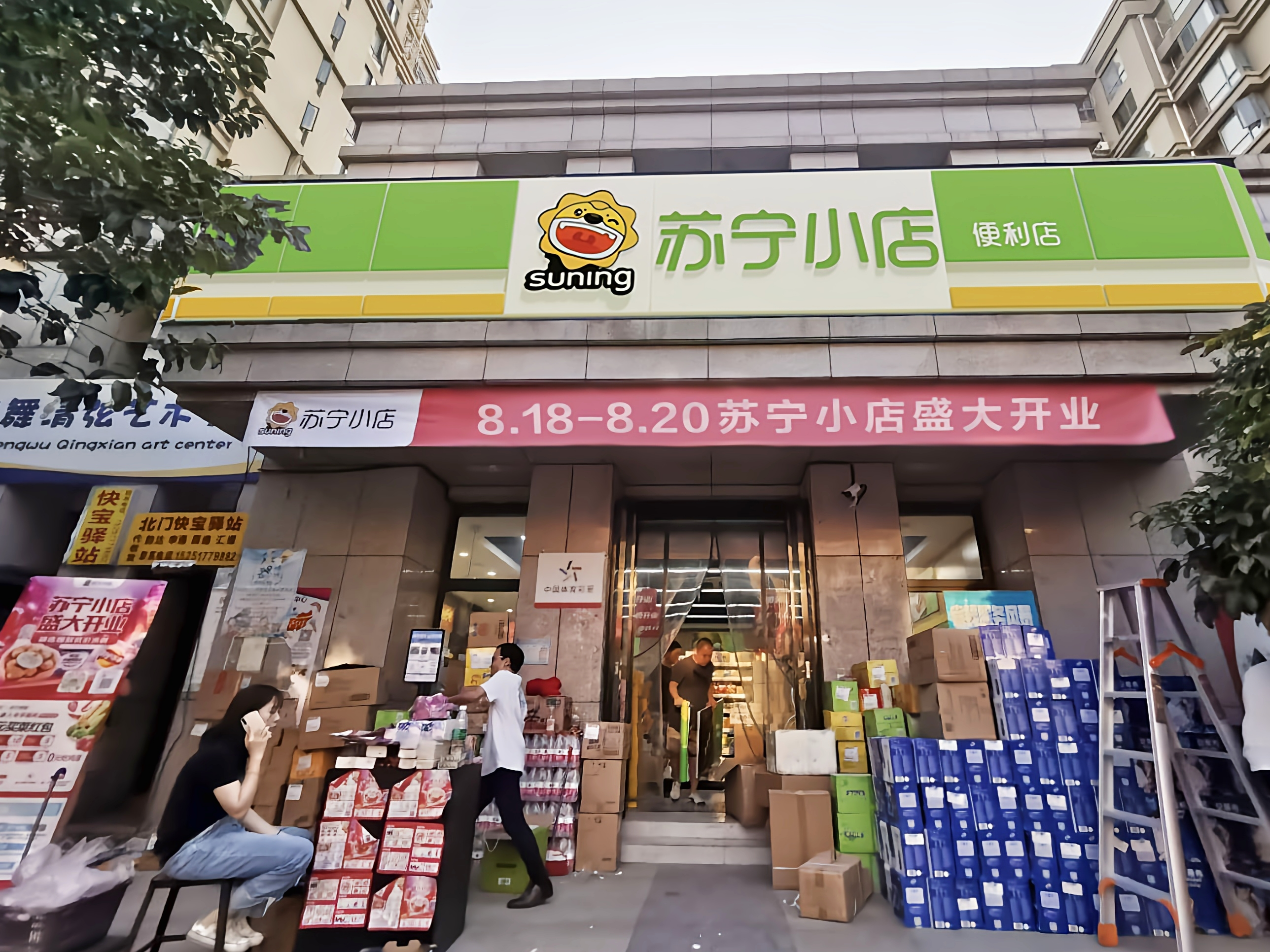 (Photo: Suning Xiao Dian)
Efficiency and convenience are key elements for Suning Xiao Dian          
In early 2020, Suning Xiao Dian launched the Suning Food Market, which initiated an end-to-end, click-and-mortar combination of app-based ordering with at-store pickup, adapting to consumer needs during the pandemic. As long as an order is placed before 9:00 P.M.  on a given day, customers will be able to pick up their products at the nearest Suning store the next day. Alternatively,customers within three kilometers of a store can opt for a one-hour delivery service if it is not convenient to pick up their orders in person. Suning Xiao Dian empowers residents to enjoy home-based daily meals, without the need to venture into more densely populated locations such as supermarkets and vegetable markets.
Freshness and health are consumers' primary daily dietary concerns. Foods offered by Suning Xiao Dian are directly picked at the place of origin to ensure food safety and freshness, and the quality of the food is strictly monitored throughout the entire process.
During the COVID-19 pandemic, employees need to pass strict body temperature checks and routine COVID-19 tests, as well as getting vaccinated before they go to work. The entire storage and transportation process for fresh meat is in a cold chain. Fish products such as crucian carp, sea bass, and porcupine fish are vacuum packaged for safety, yet they also come with ginger, garlic, and other necessary ingredients that can be taken home and easily used in daily meals.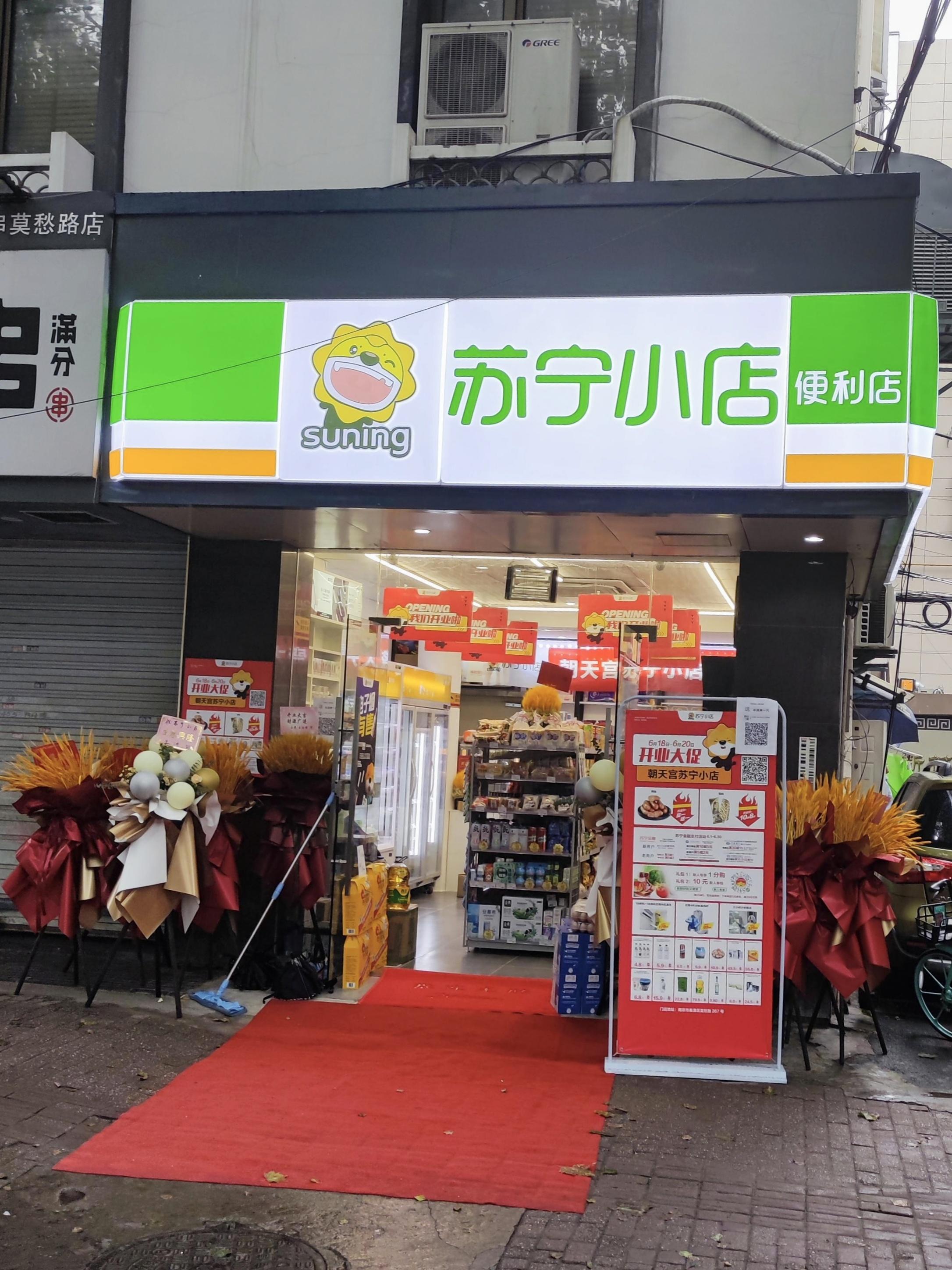 (Photo: Suning Xiao Dian)
Today,Suning Xiao Dian has access to Suning's entire collection of resources and services, and can provide residents with a range of professional services such as household appliance cleaning, express delivery, and housing assistance. Suning Xiao Dian provides a one-stop solution for the "last mile of community life," allowing our customers to enjoy multiple services that previously could only be accessed from several places.