Nanjing, China, April 1- Suning Retail Cloud today announced its plan to open 900 stores in Q2. Together with the 600 stores opened in Q1, it expects to have 1500 stores newly opened in the first half of 2021.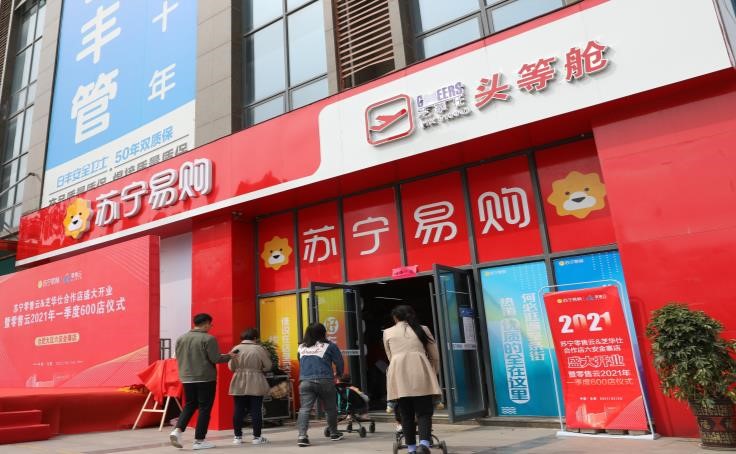 During the past year, Suning Retail Cloud has achieved significant growth despite the pandemic, with a total of 8000 stores opened so far across the country, and generated RMB 20 billion GMV. 
Suning plans to complete the goal with the 9000th Retail Cloud store opened in May. 
Officially launched in July 2017, Suning Retail Cloud is an important business sector that aims to help micro and small business merchants thrive in lower-tier cities and county-level markets in China, With the franchise model, Suning Retail Cloud leverages Suning.com's retail capabilities and deep industry know-how especially in logistics, warehouse, supply chain and technology innovations to franchisees and help micro and small merchants in county-level markets to easily start a business.