Nanjing, China, March 31- Zhang Jindong, Founder and Chairman of Suning Group met with Choi Seung-sik, president of Samsung Electronics Greater China, at Suning Group's headquarters in Nanjing. The two parties will strengthen cooperation in commodities, channels, marketing, and services, and set the goal of more than 60% annual growth in 2021.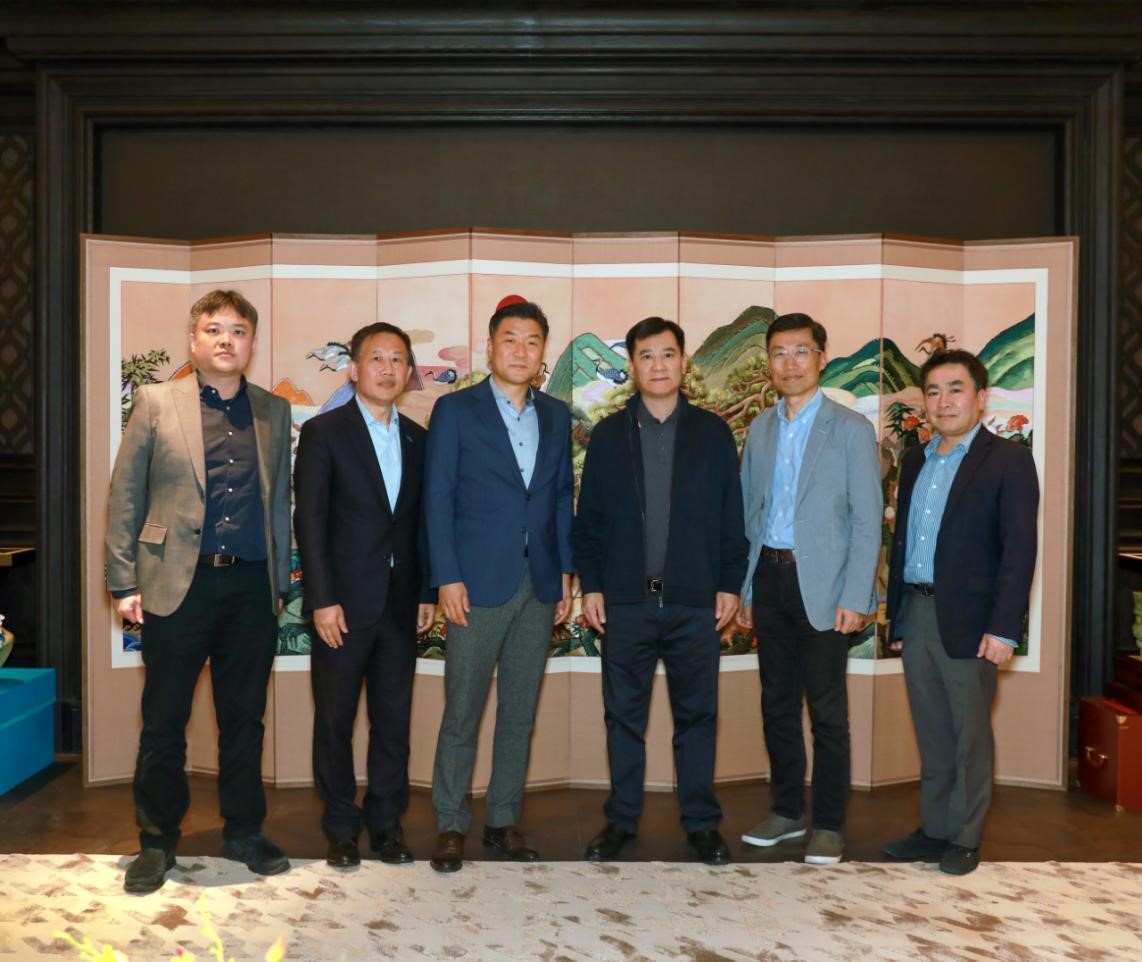 2021 marks the first year of China's 14th Five-Year Plan which adopts the idea of "dual circulation" as its core concept for future economic growth. Suning believes that "Dual circulation" is activating potential consumption demands nationwide, which will bring great opportunities to the retail market. Both parties look forward to the potential consumption upgrade under the new trend and expressed confidence in the retail market.
Zhang Jindong said in the meeting that the optimization of the consumption structure requires "dual-engine" of both good channels and good products. He added that Suning will work with Samsung to grasp new consumption trends, lead new consumption concepts, and create new consumption experiences.
Choi Seung-sik said that the close cooperation between Samsung and Suning has achieved fruitful results, especially in the mid-to-high-end product segment. Samsung will continue to enhance its online and offline cooperation with Suning, leading a new wave of all-scenario quality consumption.
The two parties confirmed a detailed cooperation plan and set a goal of 60% annual growth in 2021.
In terms of products, both parties will focus on new and high-end products to convey a new life concept in an effort to drive environment friendly and qualified consumption. Samsung's newly launched TV products including MicroLED, NeoQLED and Lifestyle will have their pre-order debut on Suning's various channels. Both parties will jointly promote Samsung's 8K TV, Bespoke refrigerator, and foldable smartphones, etc.
In terms of channels, both parties will strengthen foothold in China's big and medium-sized markets, and optimize customer experience of Samsung high-end experiential exhibition halls by leveraging Suning's high-quality offline resources.
In the meanwhile, Suning Retail Cloud – the program Suning launched that aims to help micro and small business merchants thrive in lower-tier cities and county-level markets in China – has 600 stores opened in Q1 of 2021, and is expected to have 12000 stores opened by the end of the year. Suning and Samsung plan to provide exclusively customized products for retail cloud stores as well as jointly exploring a new model in an effort to tap the business opportunities in China's lower-tier markets.