NANJING, CHINA, Mar. 15, 2021 — Zhang Jindong, Representative of the National People's Congress and the Founder and Chairman of Suning Group ("Suning"), has laid out his proposal at the 13th National People's Congress in Beijing. As part of its vision for 2021, his proposal for the Two Sessions is focused on rural revitalization and green logistics, alongside other suggestions including cultivating the circular economy, and the development of small and medium businesses in multiple industries.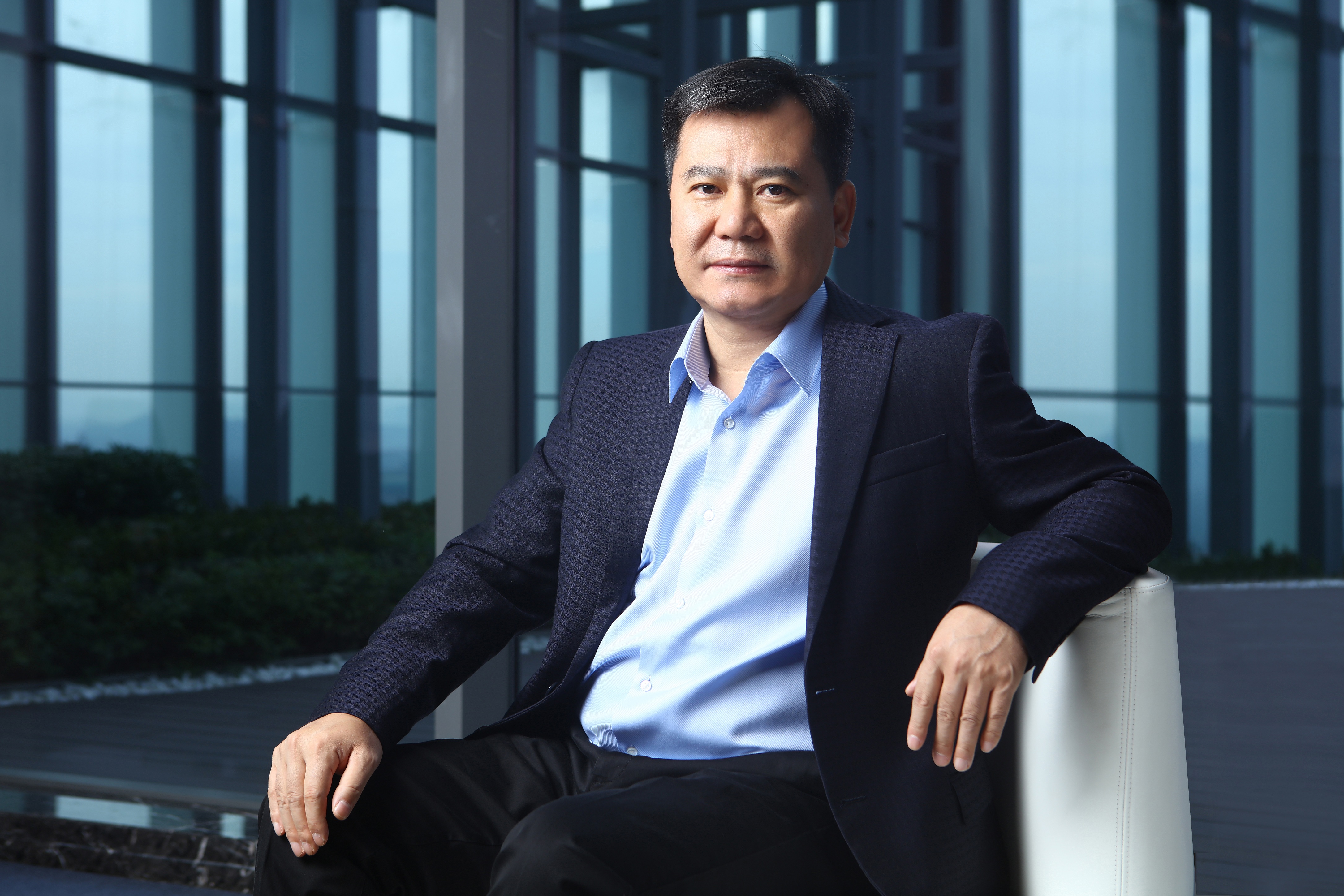 (Zhang Jindong, Representative of the National People's Congress and the Founder and Chairman of Suning Group)
Harnessing technology to promote rural revitalization 
Figures released by the National Bureau of Statistics show retail sales of consumer goods in China's urban areas topped RMB 30.4 trillion  from January to November 2020, while that in rural areas only reached RMB 4.7 trillion  during the same period.
Despite the number of permanent rural residents exceeding 500 million – accounting for 40% of China's total population – retail sales of consumer goods in rural areas only accounted for 13.38% of total retail sales.
During his presentation, Zhang outlined how the traditional business model and lagging retail supply system perpetuated low product quality, unreliable service and ineffective supply in rural areas. These factors have become a significant barrier restricting the improvement of quality of life for residents, as well as the development of the rural retail industry.
According to Zhang, improvements to both product quality and customer experience should be at the forefront of rural commercial developments, driven by the digital empowerment of small to medium businesses in the region. At the same time, at a systemic level more focus should be placed on training and supporting rural eCommerce talent to build a strong pipeline for the future and develop physical stores that integrate online and offline development.
Zhang also suggests to empower small and mid-sized retailers in rural areas by leveraging the ditigtal capabilities of experienced, large retail enterprises. To be more specific, the empowerment can be implemented in four major areas:
In his proposal, he suggests that the government should formulate certain policies regarding financial support, tax preferences, and talent introduction in order to encourage and support competitive and experienced large-scale physical retail enterprises to, through their mature digital resources, fully enable rural small- and micro-retailers.
Firstly, it is important to help those small- and micro-retailers to construct high-quality commodity resource pools through supply optimization and solve the issue of scarcity in types of supply commodities and market risks resulting from overstock and other issues.
The second is to support these retailers in operating brick-and-mortar retail businesses by providing whole-process support ranging from training, on-site teaching, and logistics support to after-sales service.
The third is to use technology to empower small- and micro-businesses to accelerate digital upgrades in terms of staff, commodities and stores, helping them to reconstruct the consumers' one-stop experience and tackle low marketing efficiency resulting from the digital divide.
Fourthly, by introducing advanced enterprise management experience, small- and micro-businesses can establish a modern enterprise management system and solve the difficulty of response to market change caused by lack of organizational capacity.
Closing the loop in the home appliance industry with a circular economy 
Data reveals that retail sales for China's home appliance market dropped by nearly 40% in Q1 2020, and annual retail sales were approximately 708.3 billion RMB, a decrease of 11.11% year-on-year. In 2020, the pace of growth also slowed across multiple home appliance sectors: smartphone penetration per 100 households across the country increased by 0.2% compared to 1.7% in 2019, while the number of air conditioners increased by 1.8% and the number of range hoods increased by 2.6%, compared to 5.8% and 5.2% in 2019 respectively.
Over the past decade, the number of home appliances in the country has exceeded 2.1 billion. Many of these traditional appliances have become obsolete or require overdue service, which poses health and safety risks. However, the home appliance industry is also in urgent need of new momentum for its development. To tackle both these issues, Zhang proposed a circular economy that strengthens the education of safe service life for home appliances, supports the replacement of old appliances, establishes a home appliance recycling scheme, and sets up high-standard closed loops for both upstream and downstream industries. Furthermore, Zhang highlighted that, in order to succeed, these initiatives must directly pass on benefits or subsidies to consumers, and promote online and offline integration for home appliance trade-in and exchange.
Supporting green logistics with a public recycling and processing mechanism for packaging materials 
Green logistics is a crucial step in optimizing the overall logistics system and minimizing the damage to the environment; however, Zhang noted that establishing a green logistics circulation system alone cannot penetrate across industries. At the same time, he acknowledged that these systems are challenging to scale in order to truly reduce costs and increase efficiency, due to the complex and specialized nature of recycling and treatment processes related to environmental protection.
To address this, Zhang suggested the initiation of environmental protection legislation that supports the construction of a compulsory green logistics system through laws and regulations, and the development of packaging waste recycling processes with improved urban waste classification and systems to accelerate the development of green logistics. Recognizing the challenges of the high ratio of cost to GDP in commerce and trade fields, Zhang proposed three key steps to improve the quality and efficiency of recycling: improving online and offline integration, strengthening the design of integrated recycling, and accelerating the transformation of software and hardware.